Short Run Printing, Ltd.
Hours:
8:30AM - 4:30PM M-Thur
8:30AM - 2:00PM Fri
Current Time: 2:32PM
P: 855.629.5162
E: info@ShortRunPrintingLtd.com


Upload Files

Be Another Satisfied Customer!
"Hi Pete... Tiffany was in the office today when they arrived. She said they were absolutely beautiful! Thank you again. Our World Beauty book will come your way in December!"
Teri Chandler
Our Little Miss, Inc.
Get a Quote | FAQ/Resources | About Us | Print Samples | How To Order | My Account
Are you ready to get a quote on High Quality, Professionally Printed Booklets/Magazines?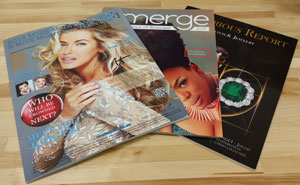 10 Great Reasons to use Short Run Printing, ltd.:
Printed in USA (We are located in Sunny Phoenix, AZ!)
Family Owned and Operated!
Upfront, No Surprises Pricing and Delivery!
Shipping Cost Included in Quotes!
Receive your Project by your selected date!
Professional Printing on New Digital Presses!
Digital PDF Proof Included at no cost (Overnight Paper Proof Available - $50.00)
Quality Guaranteed!
Have a question? Real Live people to help! 855.629.5162
No order too small! (Minimum is 1 copy)
Please take a moment to read this message!
Our Quoting Engine is more than just a price calculator. With as few as eight pieces of information about your needs, we can quote you an Accurate, All-Inclusive, "No Surprises" Price! Please take a moment and complete the quote form below. In less than 5 Seconds our proprietary calculation engine will:
Determine the cost to print your project utilizing the best prices currently available.
Calculate the Paper weight and choose the most economical paper supplier to meet your needs while providing the lowest cost.
Determine the Press-Time needed to accurately print your project. The engine will also figure the necessary Bindery-Time based on your needs to prepare it for shipping.
Based on the above, the engine will then retrieve the various shipping options available from our manufacturing facility in Phoenix, Arizona to the Postal Code you enter.
Prices quoted are inclusive of everything needed to print and ship your project. The ONLY item that has an additional charge, which is completely optional, is either for a Digital Proof or a Paper Proof.
UNLIKE SOME SHOPS, WE DO NOT ADD HIDDEN FEES AND SERVICE CHARGES!
Thank you for your time, we value it as much as you do!